05.08.2020
Samara hosted the first day of the Introductory seminar for the competition finalists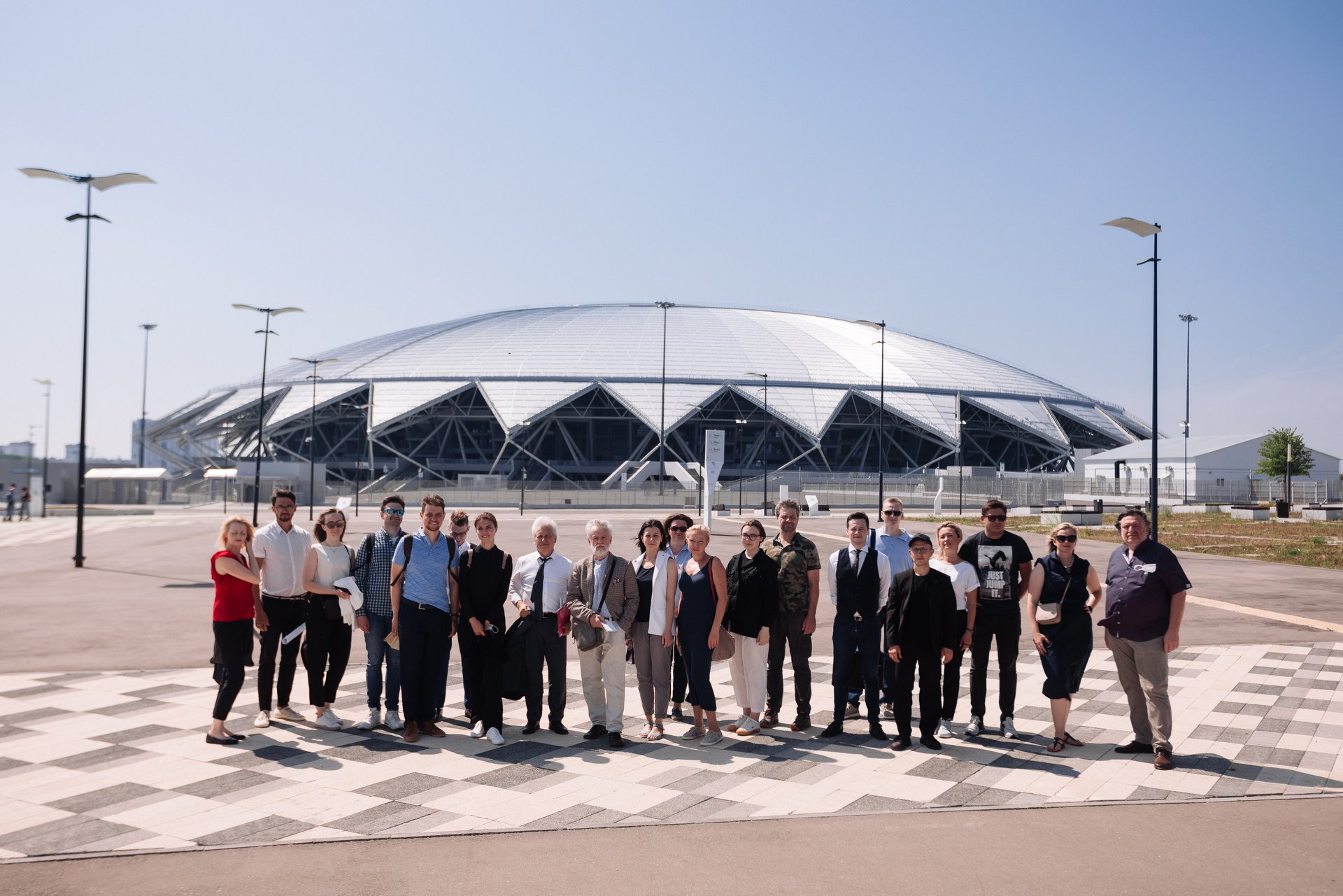 Samara is holding an introductory seminar for the finalists of the Open International Competition for the development of a master plan for the territory adjacent to the Samara-Arena stadium. 
On August 5, during the first day of the seminar, members of the finalist consortia led by Drees & Sommer LLC, IND architects, KPMG JSC and AURORA GROUP inspected the city center, the area adjacent to the stadium, the master plan of which they are to develop.
The finalists walked around the city together with the chief architect of the Samara region Anatolii Barannikov, appreciated the architectural appearance of Samara, visited the places of rest, loved by the citizens, and saw public art objects. The finalists were surprised by the architecture and tourist potential of Samara, amazed at how multi-level and attractive this city is in terms of architecture.
In addition, an important event of today was the meeting of the consortia-finalists with the First Vice-Governor of the Samara Region Viktor Kudryashov, Adviser to the Regional Ministry of Construction Oleg Kazakov, Director of the Samara Region Development Corporation OJSC Maxim Soifer, Chief Architect of the State Unitary Enterprise Institute TerrNSIgrazhdanproekt Pyotr Yakov and the director of the Samara Arena stadium Vitalii Ivanov.