02.10.2020
The winner of the competition is a consortium led by JSC "KPMG"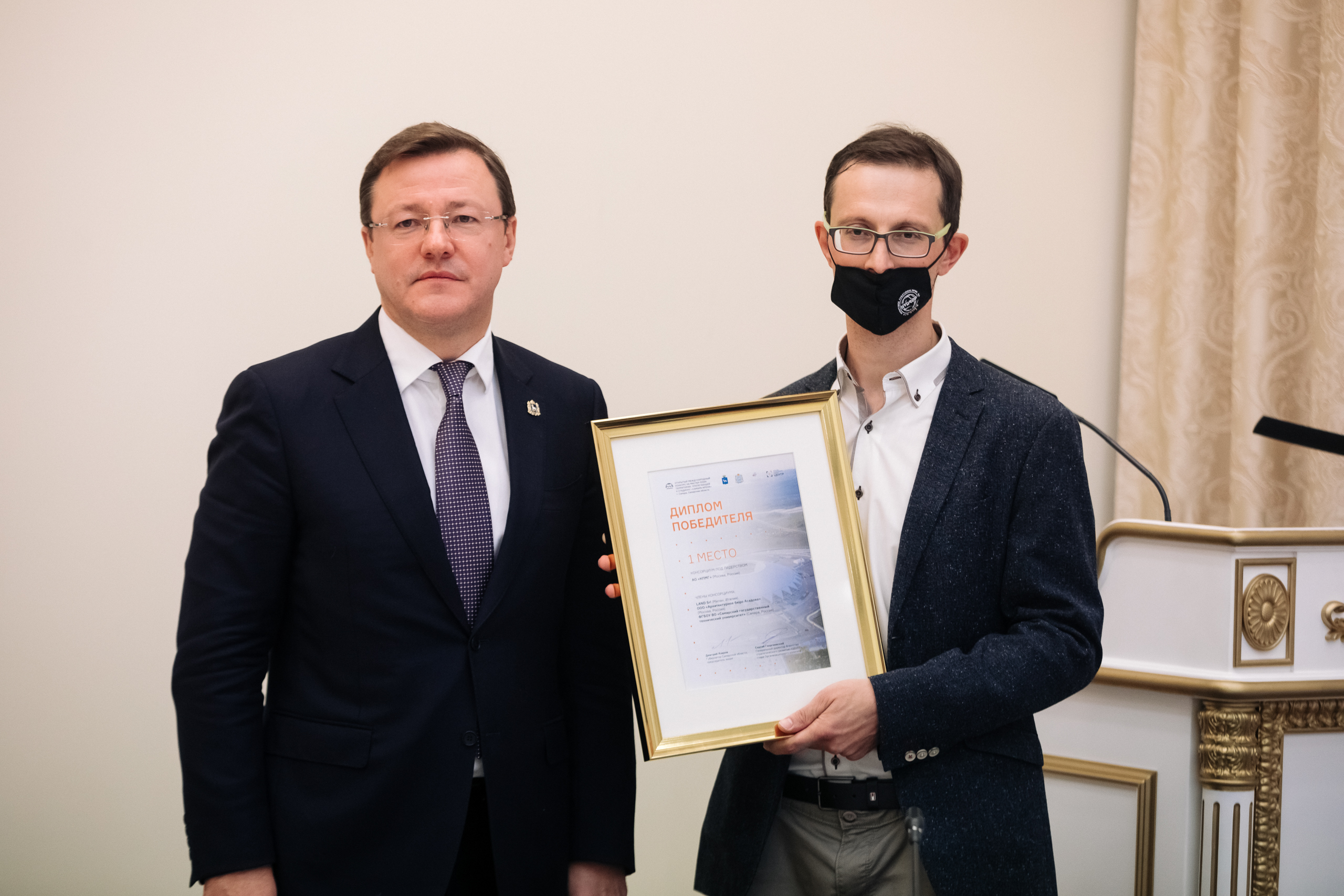 Today, October 2, during the final meeting the jury, chaired by the Governor of the Samara Region Dmitry Azarov, reviewed the works of all the finalists. Consortium led by KPMG JSC, which includes LAND Srl (Milan, Italy), Asadov Architectural Bureau LLC (Moscow, RF), Samara State Technical University (Samara, RF), became the competition winner.
The winning concept "SAMARA GREEN CITY" is based on the idea of cluster development of the territory with the introduction of multifunctional complexes and aimed at reaching the potential of the territory as a new agglomeration center of the Volga region. The territory transformation strategy focuses on three key concepts: ecology, economy and emotion. The development of the territory includes organization of landscape communication with the Volga river, creation of a network of green rays and a cluster approach to master planning. The key challenges in elaboration of the master plan were to develop the territory in harmony with nature and create a comfortable modern urban environment. The diversified landscape of the territory perfectly complements the natural diversity that Samara and close areas have. The proposed project does not only imply creation of a new modern space around the Samara Arena stadium but also acts as a driver of the development of the entire region.
The second place, at the jury's decision, was taken by a consortium led by Drees & Sommer. The third place was awarded to a consortium led by IND Architects, the fourth to the one led by Aurora Group.